3334 persons' names have been included into the voter's list on Khankendi constituency #122 so far.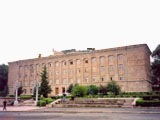 APA was informed by chairman of district electoral committee of the above mentioned constituency Allahverdi Dolukhanov. He informed that they will include all of the 7 thousand voters into the list within 20 days.
As for the result of the appeal made to the international organizations for assistance in including the voters of Armenian origin into the list, A.Dolukhanov said that they have not received any concrete reply so far.
However, he hoped that the international organization will care about the matter. A.Dolukhanov also noted that, one of 9 members of the commission he presides resigned. The representative of Yeni Azerbaijan Party said this step is related with his personal problems.