Members of investigation group investigating the murder of the late editopr-in-chief of the magazine "Monitor" Elmar Huseynov are in Georgia at present.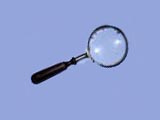 APA was informed from the press service of the Prosecutor's Office of Republic (POR).It was informed from the Prosecutor's Office that, special investigation group composed of the associates of Ministry of National Security and POR of Azerbaijan were sent on an official trip to Georgia related to this case. They will take corresponding measures together with their Georgian counterparts.
The group members will inform the public about the visit in detail after coming back from Georgia. As concerns the handing over of the suspects of the murder Georgian citizens Tahir Khubanov and Teymuraz Aliyev to Azerbaijan, the POR informed that, this matter can be discussed after the imprisonment of the above mentioned persons.
Head of center of public affairs of MNS Arif Babayev confirmed the information on the visit of the corresponding investigation group members of Azerbaijan in Georgia. A.Babayev told that, the members of the group are implementing some measures there. It must be noted that, Prosecutor's Office of Georgia wanted the investigation materials about the case on the above mentioned persons from Azerbaijani side.
Chair of foreign relations department of Prosecutor's Office of Republic Elza Gurgenidze told APA that, in accordance with the legislation, no Georgian citizen is handed over to another country regardless where the citizen committed a crime.