19 activists of the Popular Front of Azerbaijan Party (PFAP, reformers) were arrested for attempts of staging a rally in front of the private television Lider in Baku on Saturday.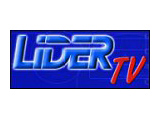 A group of around 100 policemen, led by Chingiz Mammadov, participated in the forced dispersal of the action.
According to the PFAP, 19 members of the party were arrested and taken to the Yasamal District police precinct. Some protestors suffered different injuries.
A petition of the unsanctioned action was given to officials of Lider TV.
The Party activities attempted to stage a protest action against a muddy propaganda by Lider against the chairman of the PFAP, Ali Karimli.