The OSCE Baku office will hold workshops, during which issues of setting up the dialogue between the pro-governmental and oppositional parties of Azerbaijan will be discussed, leader of the OSCE Baku office Mauricio Pavesi told Trend.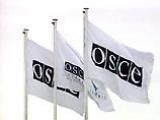 The Head of the OSCE office noted, the first workshops would be the constituent part of negotiations between the authorities and the country's oppositional forces. Holding of the event is scheduled for the current September.
According to Pavesi, the dialogue between the authorities and the opposition is of a great importance for the development of democratic institutions in Azerbaijan.
«After each meeting of the sides the questions to be discussed arise and the forthcoming workshops will facilitate to solve this problem", the OSCE Baku office head said.