President of the Cyprus Republic Tasos Papadopulos sent a letter to President of Azerbaijan Ilham Aliyev in regard to the launching of the direct air communication between Baku and the capital of the Turkish Republic of the Northern Cyprus, Lefkosha.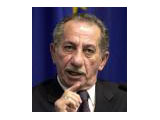 Papadopulos notes in his message, the leadership of the Greek Cyprus had taken active steps on preventing such flights, Trend reports, citing the Turkish "Milliyet" newspaper.
Particularly, complaints to the International Civil Aviation Organization (ICAO) and other international institutions have been prepared and sent.
«We hope, such measures will bring positive results, the Papadopulos's message notes.