The Greek Cyprus government will appeal to Azerbaijan and the International Civil Aviation Organization (ICAO), an official of the Cyprus Republic, Kipros Khrisostomides, told the Turkish television NTV.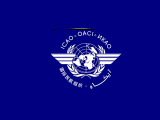 He attributed the direct flight between the Turkish Republic of Northern Cyprus and Azerbaijan as illegal.
«An illegal flight to the territory of the self-proclaimed state was implemented by a private company. The Cyprus government attentively observes over the developments,» he marked. The Cyprus government will take every effort to prevent such flights, he added.
In reply to question whether direct flights between the TRNC and Baku could be break of international blockade of the Northern Cyprus, Khrisostomides noted that no isolation or embargo is imposed on the Cyprus Republic on the Cypriot Turks.
«Isolation of Cypriot Turks is a result of unrecognized declaration on the independence of the TRNC, dated 1983,» he underlined.
Meanwhile, Tahir Tagizada, the head of the Information Department of the Azerbaijani Foreign Ministry said that the Azerbaijani government has clarified its position to Cyprus in this respect. "The Azerbaijani embassy in Athens was charged in this issue," he stressed.
«The opening of an air communications between Azerbaijan and the northern Cyprus has nothing to do with the Azerbaijani government's policy. All actions by Azerbaijan are directed at the rapid resolution of the Cyprus problem, as well as following the challenges by the UN leadership on withdrawal of the Turkish community of the Northern Cyprus from humanitarian and economic isolation," he underlined. (Trend)
«Azerbaijan's position is that it is not dealt with an initiative sponsored by the state, or any changes in Azerbaijani government's policy, but opening of a private business initiative and such actions should be politicized,» official of the Azerbaijani Foreign Ministry said.