Polish newly appointed ambassador to Azerbaijan Kshishtov Krayevski will come to Baku on 15 August.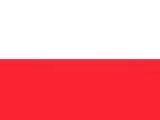 APA was informed from the Embassy of Poland. The ambassador will start the execution of his duty after presenting his credentials to head of state
Ilham Aliyev.
Some ambassadors will leave our country in August. Italian ambassador Margarita Kosta and Israeli ambassador Eytan Na'eh will leave Azerbaijan as they have ended their diplomatic missions.