«A historic event will take place on Wednesday at 21.30 when after 31 years Azerbaijani airliner will land in Lefkoshe, the capital of the Turkish Republic of Northern Cyprus, Ahmet Erentok, the chairman of the Azerbaijani-Turkish Union of Entrepreneurs, said prior to his tour of the TRNC.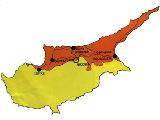 A 90-member delegation comprised of entrepreneurs, representatives of the banking and financial sectors, art figures and media representatives will visit the TRNC from Wednesday to Sunday.
«The Northern Cyprus is member of the European Union. Despite small territory due to its geographic position and economic opportunities it has wonderful opportunities for development of agriculture, tourism, banking sector and other sectors. The Azerbaijani entrepreneurs will take maximum efforts to benefit the chances," Erentok said. The visit program of entrepreneurs who will travel by Imair is rich, he added.
On Thursday the President of the Northern Cyprus, Mehmet Ali Talat, will receive the delegation. After they will meet with the first President of the TRNC, Rauf Denktash. The same day the Azerbaijani delegation plan to meet with Turkish Ambassador to the Northern Cyprus, the first Prime Minister and the Foreign Minister, Sardar Denktash, the Ministers of Finance, Finances and Tourism. Denktash will give solemn reception in the honor of the Azerbaijani delegation.
Under the visit it is planned to hold an economic forum, visit tourist facilities and resorts of the TRNC. The delegation will be back by 31 July.