Meeting of the delegation of 15 members of the Turkish Business People Union (TUSIAB), being on a business trip in the Turkish Republic of the Northern Cyprus (TRNC) with the first and the present Presidents –Rauf Denktash and Mehmet Ali Talat is scheduled for 25 July.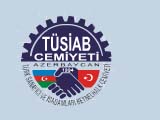 The TUSIAB press service told Trend.
The report says about discussions on the future cooperation prospects between TUSIAB and TRNC. «On 26 July the TUSIAB members will visit the places of rest and tourism of TRNC, will participate in the discussions concerning the future cooperation", the report says.
On 27 July the TUSIAB members together with the representatives of other business circles of Azerbaijan will come back home.
It should be reminded, that on 27-31 July on the initiative of the Union of business people of Azerbaijan and Turkey, a delegation headed by its chairman Ahmed Cherentok, will pay a visit to TRNC.
Meetings with the TRNC President Mehmet Ali Talat, Prime Minister Ferdi Sabit Soyer, deputy Prime Minister, Foreign Minister Serdar Denktash, Minister of Economy and Tourism Dervish Kemal Deniz and etc. are scheduled within the framework of the visit.