The expert of the European Union mister Peter Ranger is on a visit in Azerbaijan on July 11-16 in the frame of the Control on Narcotics in Border Territories project of the "Southern Caucasus Anti-Drug Programme" (SCAD) Regional Aid Programme financed by the European Union and executed by the UNO Development Program.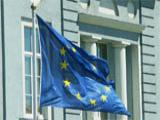 According to the information given to APA from SCAD, the main purpose of the visit is to realize valuation in the direction of more strengthening the whole frontier territories of Astara, Bilasuvar and Yardimli regions for preventing illegal turnover of narcotics and providing with necessary technical equipments.
The international expert already held discussions in the checkpoints of the mentioned regions with the participation of the chief of the according office of the State Customs Committee and national coordinator of the SCAD Programme.
According to the activity directions of the SCAD IV project, works in the direction of providing checkpoints of the mentioned regions with possible necessary technical equipments will be started recently.