The summer session of the Parliamentary Assembly of the Council of Europe has produced "normal, positive and constructive" results to Azerbaijan, according to the head of the Azerbaijani delegation to PACE, MP Samad Seyidov.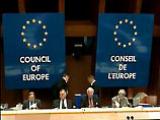 He told Trend that the above definition is based on PACE's hearing of reports on the activity of democratic institutions in Azerbaijan, and on the execution of the resolution #1359 on political prisoners in Azerbaijan. Both reports were submitted to PACE on June 22, by rapporteurs Andreas Gross and Andres Henkel as the authors of the report on democratic institutions, and Malcolm Bruce as the author of the report on political prisoners. Seyidov also added that relevant resolutions had been approved on each of the issue.
He regarded positively the first session of PACE subcommittee on Karabakh, Azerbaijan's internationally recognized territory; the land is currently under occupation by Armenian forces. The session took place on June 23, and the subcommittee is expected to hold next meeting in Paris, on September 12. There are two issues on the meeting – clarification of positions of the OSCE's Minsk Group co-chair countries towards the resolution of the conflict, and preliminary hearing of the capacity of the co-chair countries or their representatives, and their invitation to the subcommittee's sessions in the future. It is expected to arrange, on the basis of these hearings, future visits to the South Caucasus region by Minsk Group's co-chairs.