Leader of the Party for Democratic Reforms of Azerbaijan (DRPA), member of the parliamentary delegation to the Parliamentary Assembly of the Council of Europe (PACE), Asim Mollazade has been included in the PACE provisional committee on the Upper Karabakh issue, the DRPA central office told Trend.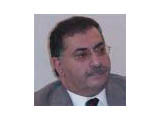 The report notes, that it was Mollazade's proposal to include representatives of oppositional structures of Azerbaijan and Armenia into the commission. Along with the Armenian and Azerbaijani delegates, chairmen of different PACE committees, as well as the PACE rapporteurs on issues of Armenia and Azerbaijan became the members of the committee, the first meeting of which is scheduled for 23 June. The commission is headed by the lord Rassel Johnston.
During the PACE summer session meetings in Brussels, Mollazade also came out with the amendment to the report of the Monitoring Committee on situation in Russia. The Azerbaijani parliamentarian called on the Russian side to withdraw the military units, stationed on the military bases in Georgia outside the South Caucasus.