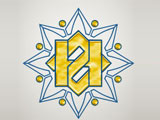 Delegation of Azerbaijani youth composed of 15 people was on a 8-day trip to Romania with the support of the Heydar Aliyev Foundation and upon invitation of the Bucharest's Mayor's Office Second Sector.
Azerbaijani youth visited Bucharest in exchange for the trip of the Romanian youth to Baku that took place on Nov. 2-9 upon invitation of the Heydar Aliyev Foundation and its mission in Romania.
Azerbaijani youth traveled to Bucharest and other Romanian cities and learned more about history and cultural life of the country.
Mayor of the Second Sector of Bucharest Mr. Neculai Ontsanu met group of young people on the first day of the visit.
The youth also visited the Azerbaijani Embassy and the Heydar Aliyev Foundation Mission in Romania. They laid flowers at the bust of Azerbaijan's national leader Heydar Aliyev in the park named after him in a picturesque place in Bucharest.
The Azerbaijani youth visited national colleges "George Kosbuk", "Mihai Viteazul" and "Yuliya Hasdeu" to get familiar with Romania's education system. They also learned about activities of the local Youth Parliament of the Second Sector.
The youth had an exchange of views on issues of mutual interest at a meeting with members of the Youth VIP Association held at the Center for Rehabilitation and Professional Innovation.
The young people also tripped cities Subiu, Sigishoora, Bran and Brasov and took part in music and entertainment programs.
Day.Az
Click to enlarge: