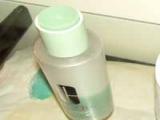 Police say a Massachusetts man who stuffed 75 bottles of body lotion in his pants couldn't slip away from authorities, hampered by slacks that were nearly bursting at the seams.
Springfield police say 30-year-old Chamil Guadarrama of Framingham was charged with larceny after the incident Wednesday night at Bath and Body Works in the Eastfield Mall.
Police say mall security officers chased Guadarrama, but he had stuffed so many of the eight-ounce lotion containers in his pants that he could barely run. Police say he could not bend over to get in the police cruiser until some of the bottles were removed.
It was unclear if Guadarrama has an attorney. A telephone number for him could not immediately be found Thursday.
/Philly.com/