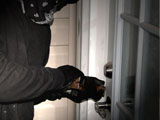 A Chinese woman, Qiu, received a rude shock recently when she discovered that her night-time cuddle partner was in fact a burglar. The Changasha-based woman had pounced on the intruder in the dark, mistaking him for her husband.
Qiu had been sleeping when she was awaken by the intruder moving about in her room.
She guessed wrongly that it was her husband and had jumped on him. As for the burglar, he was all too pleased to accommodate her wishes and had started cuddling with her on the bed.
Qiu then realized that this particular person had longer hair than her husband. This was when she turned on the lights and discovered an eager looking stranger on her bed.
What followed was a frenzy of activity which involved her alerting others about the burglar and her worried husband abandoning his mahjong game from next door to come to her rescue
/Weird Asia News/