By Azernews
Laman Ismayilova
If seeking nature-filled adventures or a relaxing riverside, Azerbaijan's Guba district is the best place for you.
There is an endless collection of tourist attractions in Guba that will never cease to awe both locals and tourists.
Nizami Park in Guba offers a wonderful rest in the lap of nature. The park was founded in 1946 and named in honor of the great Azerbaijani poet Nizami Ganjavi.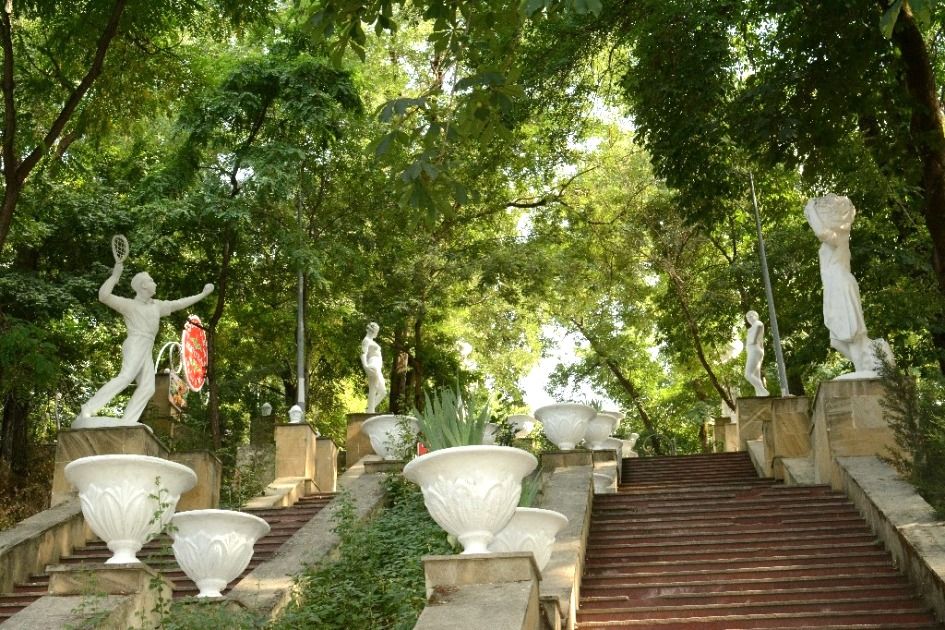 Guba residents also go down to the bank of the Gudialchay River to enjoy a magnificent view from the centuries-old Arch Bridge.
Gudialchay River starts at the northern slope of Tufan Dagh in Greater Caucasus, at 3,000 meters above sea level. The river ends its stream by flowing into the Caspian Sea through Khachmaz district.
The water from the river is used for irrigation purposes, and some of the water also flows into the Samur-Absheron channel.
The Arch Bridge is one of seven that existed in Guba district in the 17th and 19th centuries.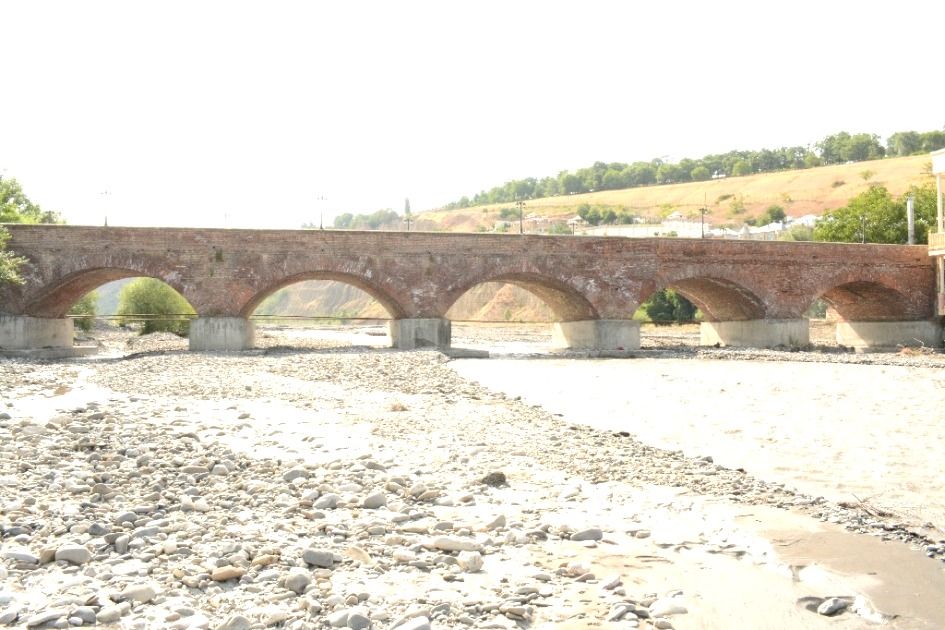 In the 19th century, there were seven bridges in Guba, but only the Arch Bridge has been preserved until now.
At first, a wooden bridge was built over Gudyalchay on pillars in 1851. However, this bridge has not had a long lifetime.
For this reason, the construction of the new bridge started in 1894.
The length of the bridge is 160, the width is 7.6, and the height from the foundation is 7.39 metres.
The Arch Bridge is protected by the state as a historical and architectural monument.