Renowned for having plenty of unique sights, the Nakhchivan Autonomous Republic fascinates visitors with its impressive natural heritage.
Nakhchivan is home to numerous natural wonders, each with its own unique history and significance.
Azernews invites you to take a trip to Ilandag Mountain and As'habi Kahf Cave,cloaked in myths and legends of the past.
Ilandag Mountain
The name of the mountain is derived from the combination of two words - "snake" and "mountain" in the Azerbaijani language. Its highest point is 2415 metres above sea level.
There are several legends about the name of the snake. It is believed that the locals named the mountain Ilandag because there were many snakes in the surrounding areas.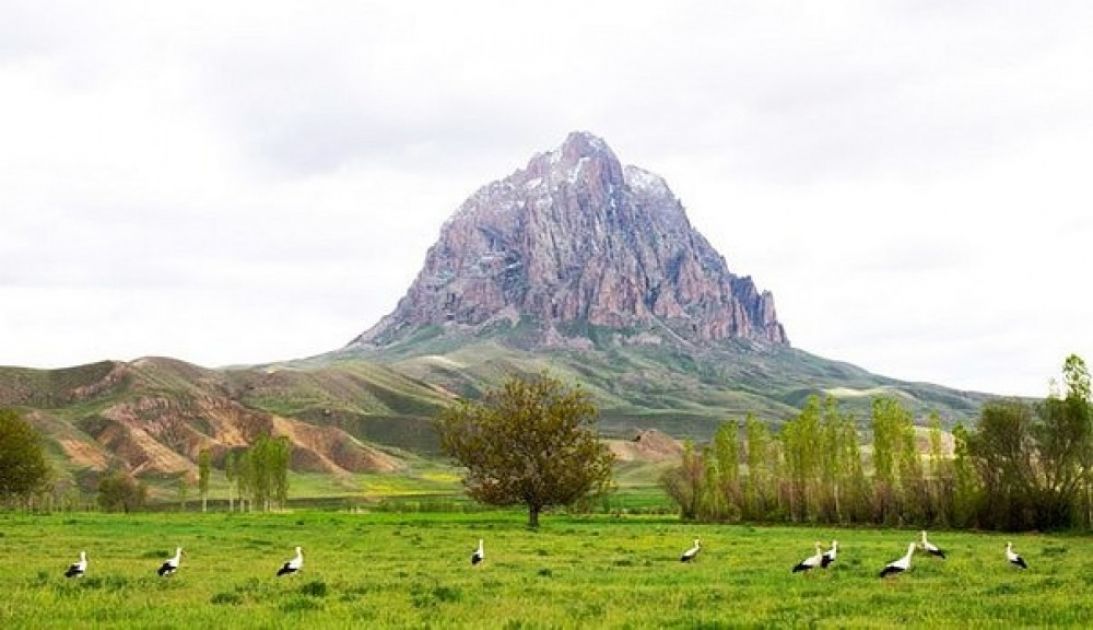 Another legend has it that the mountain was called Inandag in the past. Local people say that Prophet Noah gave this name to the mountain. While sailing on his ship, he named all the mountains that came in front of him.
In this same legend, the unusual structure of the split mountain peak is also explained.
The legend says that it was Noah who created Ilandag's cleft peak by crashing through the mountain during the Great Flood, dividing the peak into two parts. Noah then decided to rest on the Gamigaya Mountain in Ordubad, as he later founded the city of Nakhchivan.
Ashabi Kahf Cave
As'habi Kahf is another mysterious place in Nakhchivan, surrounded by legends.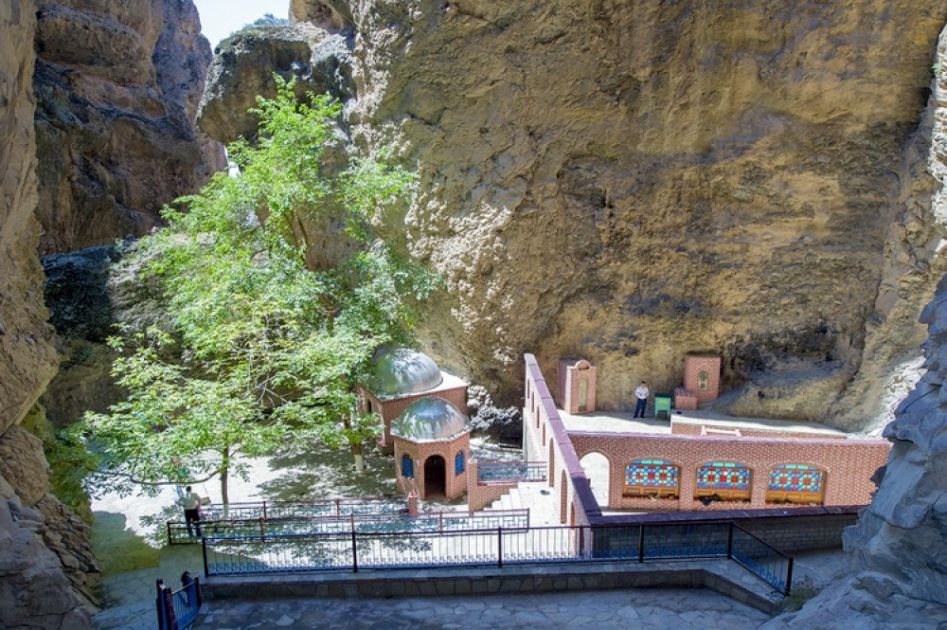 It is believed that the cave is one from an episode in the Holy Quran, known as the "Seven Sleepers", in which seven youths suffering from the oppressive regime of a despotic local ruler named Dagh Yunus flee to a cave with a dog and fall asleep, only to wake to a different world 309 years later.
Today, the cave complex is protected by the state as a historical and cultural monument of national significance. Many people come here to make wishes and say prayers.