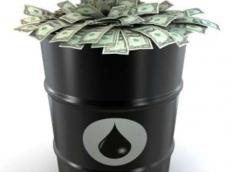 By Sara Rajabova
Indian authorities have ordered the transfer to Iran the first tranche of $ 700 million in oil dues to the Islamic Republic.
The English-language daily Indian Express reported quoting the sources that India's finance ministry's order for second payment could be issued next month.
India's Finance Secretary Rajiv Mehrishi said last month that payments to Iran can be in a combination of dollar or euro and Indian rupees.
The refiners -- Essar Oil, Mangalore Refinery and Petrochemicals, Indian Oil Corp, Hindustan Petroleum Corp and HPCL Mittal Energy -- together owe a total of more than $6.6 billion to Iran.
The $700 million part-payment will be split in line of the proportion owed by each.
U.S. Treasury's Office of Foreign Assets Control last month approved payment of $1.4 billion in oil dues by Indian refineries to Iran, IRNA news agency reported.
The ministry was yet to begin consultations on Iran's additional demand for $4 billion in three tranches over two months as its processing required prior U.S. consent, according to the sources.
In June, the Iran's petroleum ministry asked the Indian refiners and oil importer companies to gradually stock up dollars/euro in overseas nostro accounts to avoid a run on the rupee at the time of paying back Iran.
Indian refiners together owe Iran more than half of the bill for crude bought since February 2013, when a route to pay for Iranian oil through Turkey's Halkbank was stopped.
Under an interim nuclear deal in November 2013, some of Iran's blocked funds were released by Asian buyers, including India.
Indian companies have deposited 45 percent of their oil payments in a rupee-denominated account at United Commercial Bank, which Iran is allowed to use to buy goods not covered by sanctions, such as food and medicine.