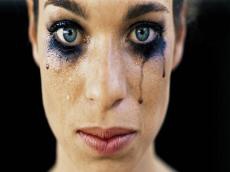 A brand-new Xerox colour photocopier had just arrived at one of Cambridge's industrial labs. It was the early 2000s, and word of the new-fangled contraption quickly got around – including to computer scientist Markus Kuhn, then a PhD student. It didn't take him long to decide on the best way to test its abilities. "We were students," he recalls with a laugh. "We went straight for the banknotes." (Don't try this at home – the photocopying of banknotes, in the UK and in other countries, is illegal).
Kuhn placed a British £20 note on the glass surface to scan. He closed the lid, pressed the copy button and waited. The copier whirred. But no colour reproduction of the note appeared in the tray. Instead came a message printed in various languages – explaining that copying banknotes was illegal.
Recurring constellation
This was a surprise. How did the copier know what it was being asked to print? "The euro banknotes had just come out," says Kuhn, "and I had a 10-euro banknote in my wallet. On the 10-euro banknote, I spotted this particularly obvious pattern of little circles. I stared at it for a while and I saw that the constellation inside this pattern was recurring."
Kuhn looked again at the £20 note. The pattern was there, too, but on the front of the note it was hidden in a motif of printed music: the circles were printed as the heads of the musical notes. So a recurring pattern of five circles existed on sterling and euro banknotes, on both the front and back. Other currencies around the world, it soon emerged, were printed with the same pattern. But since different notes varied their colours and orientations of the patterns, even across different denominations of the same currency, how did colour photocopiers pick out the pattern each time?
Kuhn began to investigate. At first, he drew the pattern in isolation on a blank piece of paper, printed it and tried to photocopy it. When it was a black-and-white pattern, the photocopier reproduced it without quibbling. But when Kuhn coloured in the circles, the anti-counterfeiting message was churned out instead. "There appears to be some circuitry that requires the circles to be present in a colour channel, not in a black-and-white channel," he says. Kuhn named the pattern the EURion Constellation after the astronomical constellation of Orion, which it resembles.
Although Kuhn thinks colours are one key part of the code, others have suggested that photocopiers are also looking for specific distances between the five circles. Kuhn has not been able to independently verify this theory.
The precise means by which copiers and scanners recognise the pattern remain a mystery. One clue, though, comes from a document published by India's Bank of Maharashtra, which suggests that there is some kind of mechanism for detecting the circles in a different colour to that seen by the naked eye. "The highlighted portion […] in the banknote when photocopied will exhibit a different colour distinct from genuine banknote," the document reads.
No one, from bank officials to equipment manufacturers, wants to talk about the pattern
Getting confirmation of how the pattern works – or even whether it does what researchers think it does – is difficult. No one, from bank officials to equipment manufacturers, wants to talk about it. The Bank of England has never commented publicly on the existence of the so-called EURion Constellation. Instead, in an interview, director of banknotes Victoria Cleland explained that the bank has an interest in making counterfeiting as difficult as possible. "If you get a £20 counterfeit note today, it's worth absolutely nothing," she explains. "You'll be £20 out of pocket. So on an individual by individual basis, it's bad news – and people could lose confidence in the cash they're using."
Who came up with the EURion Constellation in the first place? Although they declined to comment for this article, a Japanese firm called Omron was linked to the pattern in a 2005 press release published by the Reserve Bank of India. In January of this year, a blog post apparently written by a retired Indian government official named N R Jayaraman stated that the design, which he called the Omron pattern, has been used on banknotes around the world since 1996. His blog post also stated: "The design and size of the Omron mark shall be as per the master film provided by the SSG-2, the film supplied by the firm itself and should not be altered in any manner, lest the anti-copying feature will fail to work."
Security 'doughnuts'
It seems that SSG-2 refers to the method by which the pattern is transferred to banknote paper during printing. In an email, however, Jayaraman said that the specific machinations of the process are not known to him.
A string of public patents provide further evidence that Omron is indeed behind the EURion Constellation. This one, filed in 1995, states that "marks are detected which are arranged in a given spatial relationship in image data printed on, for example, bank notes or negotiable securities." An image attached to the patent shows a pattern that is conspicuously similar to the EURion Constellation, albeit with the central circle missing.
One person able to shed some light on the pattern is Steve Casey, marketing director for Innovia Films, which manufactures sheets of material onto which banknotes may be printed. "The rings are called 'doughnuts' in the industry", he explains. "It's one of the first security features that was ever developed for banknotes in the digital era."
When asked to confirm whether Xerox photocopiers and scanners have been designed to recognise the EURion pattern, a Xerox spokesperson said in an email that "Xerox, along with other imaging companies, consults with the global law enforcement and the Central Bank Counterfeit Deterrence Group, a consortium of 32 banks and note printing authorities, to assess threats to currency and to promote and support the use of anti-counterfeiting technologies. To provide protection against specific criminal behaviour, technology to detect counterfeiting is standardised." However, they added: "Xerox does not comment on the scope of deployment."
Level 3 features aren't discussed. No one knows about them except a central bank
Even if it were possible to get to the bottom of the EURion Constellation, there's another piece of the puzzle: there are other hidden codes on banknotes, too. Innovia Films' Casey says that there are also 'Level 3' features within banknotes that are even more secret than the EURion Constellation. "Level 3 features aren't discussed. No one knows about them except a central bank," he says. "That is something that their high speed note-sorting machines will be calibrated to read and they will be able to definitively identify whether something is a counterfeit note or not."
Indeed, the Bank of England's Cleland says the greatest source of counterfeit notes are the sorting machines used by "wholesale cash handlers" – those who distribute cash to and from retailers, banks and ATMs, for example.
Other codes may affect photo editing software like Adobe Photoshop
Other codes may affect photo editing software like Adobe Photoshop, preventing users from editing images of banknotes. This has been investigated by Steven Murdoch, a computer scientist and former student of Kuhn's. Murdoch believes image editing programmes are detecting something other than the EURion Constellation: adigital watermark invisible to humans. A method for doing this is described in a patent by Digimarc, the company believed to have developed the technique. Digimarc has also filed other interesting patents in this area, such as one which describes a method for secretly recording whether a computer user has been working with images of banknotes in a photo editing programme. Law enforcement agents could later retrieve such data after seizing a suspect's computer.
It's not known which, if any, commercial software programmes include such a technology. Digimarc also refused to comment for this article. But Pierre Laprise, director of the Central Bank Counterfeit Deterrence Group, says that CBCDG has not developed a method of recording illicit use. "We do not track," he says, "because of the privacy issues."
Laprise did, however, confirm that the CBCDG has indeed developed technologies to prevent photocopying and image editing – but he would not discuss any of the details. Whatever the specifics, Laprise says his group's efforts in the area have been highly successful. "It's definitely been effective," he comments. "Will we be ever able to stop counterfeiting? Probably not, but we're working at reducing it, and it's been pretty well contained over the years."
We may never know the full details of these technologies
We may never know the full details of how technologies intended to deter counterfeiting work, or where they are used. But as Kuhn says, perhaps it's just as well. That people would try to use colour photocopiers to reprint banknotes was, of course, inevitable. "I think it's a fairly obvious thing to do," he says, "and the manufacturer evidently thought so."
And Steve Casey says it's ultimately better to restrict counterfeiting to dedicated and more easily traceable cells, rather than many pockets of amateurs all having a go. "What a central bank doesn't want is hundreds of counterfeiters across the country. They don't want people able to set up their little photocopying operation and then move on.
"That," he adds, "would be very hard to trace."