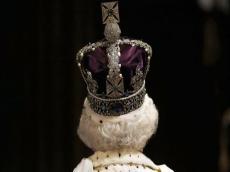 Many will come for work and stay for the beer and curry.
A booming economy, world-class cultural attractions, a vibrant social scene plus easy access to continental Europe make London a huge draw for expats. There were 538,817 visas granted for people to live and work in the UK in 2014, a 37% increase since 2013, according to the UK government.
But relocating to Britain's capital isn't without obstacles. Europe's biggest city has an exceptionally high cost of living, especially when it comes to buying or renting a flat. Getting used to the infamously rainy British weather can also be a difficult adjustment, particularly for those from sunnier climates.
And despite being a modern city, London culture is steeped in centuries of UK tradition that foreigners can find hard to understand.
But, for most people, chances are high that they'll adapt. The UK was named the "top location for expats straying outside expat circles and socialising with locals over fellow expats (49% compared to 31% globally)" in HSBC's 2015 Expat Explorer Survey. In fact, half of expats in the United Kingdom have found a life partner since relocating.
So what do you need to know to ensure a positive London experience?
Finding work in London
Whether you've already relocated or are searching for a job from abroad, finding work in London can be tricky. If you've decided you want to relocate but don't have familial ties to the UK and are not a European Union nation citizen, a career opportunity might be your only ticket in.
There are three main routes for skilled non-EU workers to gain the right to work in the UK. The right to work is given under three visa schemes: shortage occupations, resident labour market testing and intracompany transfers. In February, 2015, the UK Government's Migration Advisory Committee released a review of the shortage of occupation list which added 10 new jobs, focussing on jobs in digital technology and healthcare.
Even if you have the right to live and work in the UK on another type of visa, such as 'spousal', doing your research ahead of time is crucial.
"Improving your job search abroad requires working smarter not necessarily harder," said Lisa LaRue, a career coach at Careerworx, a London-based company that offers career development services to expats.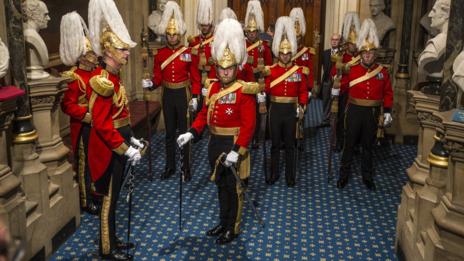 "It is not always easy or even possible to make a smooth transition into the same role you have enjoyed abroad in a new job market," La Rue said. Some expats will find the skills or qualifications that made them eligible for a role in their home country might not qualify them for the same role in the UK, she added.
Angela Randall, 35, learned this when she relocated from Los Angeles to London four years ago to be with her husband, a British national.
"I feel like my story is not at all unique," said the former social media director at a marketing and advertising firm where she says she was on the way toward a leadership role.
In addition to sending out CVs and looking for US companies with satellite offices in the UK, Randall relied on recruiters to help her find work. However, she felt that whenever she went on interviews that seemed right for her, it turned out her skill "was mismatched dramatically".
Ultimately, Randall went to work as a manager in a shoe shop where she was able to use her marketing knowledge to boost sales, but was unable to keep the position when the company became an online-only business while she was on maternity leave.
LaRue suggests jobs seekers join UK-based networking groups on LinkedIn prior to moving. This can help build an understanding of the market and emerging opportunities. She also suggests joining local professional associations or transferring your existing professional association membership to the UK in order to immerse yourself into local professional communities. Also, keep your CV to two pages and sign up for career development classes in the UK which can offer access to specialised job boards.
Understanding the visa process can be difficult and most people benefit from getting some professional help either through their workplace or a private consultant. For many, a visa to find work will expire after six months and prior to this they will be contacted by the UK Visa Immigration office.
Thinking outside the box
London has a favourable climate for those who think creatively when it comes to careers. Shoreditch, a district in London's East End has been dubbed the Silicon Roundabout, home to London's blossoming tech scene.
Even if your start-up is not in the tech sector, getting creative can be the key to building a life in London.
Nicole Vaughan Wetherley, 34, originally from Mississippi in the US met her British husband while they were both working in New York City. Though Wetherley held a corporate job in the US, she was keen to start her own business in London.
"I really love the UK and I've embraced the culture, but London is so diverse and multicultural, I started to think about what I could share from my home," she said. Thus the idea for her craft iced-tea company, Sweet Sally Tea was born.
She conducted market testing by taking advantage of local resources likeThe Old Street Underground Station's pop up shop where she rented a space for two weeks. She also grew a network of friends, a task that can be particularly challenging for expats who move with a partner but do not have an office job or other social network lined up.
Since deciding to launch Sweet Sally in early 2014, the company has continued to grow. The tea is now carried in a growing raft of pubs and restaurants around London, including the Michelin-starred Harwood Arms in Fulham.
Finding a home and settling down
Finding your niche, let alone a place to live, is no easy task in a city of8.6m people. London may be the sixth-richest place on earth but the ability of its residents to find affordable housing is much lamented.
According to recent research from consultancy KPMG, the average first-time buyer in London would need a minimum income of £77,000 ($118,009) to purchase a home, compared with the city's actual average annual wage of £27,999 ($42,910). For renters, the market is incredibly competitive. HSBC advises being prepared to commit to property at a first-viewing and, in a city where the average rent for an unfurnished two-bedroom flat is £1,700 ($2,605), you'll need to be ready to put down six weeks rent as a security deposit.
Rents and mortgage prices drop considerably for those willing to commute from outside London. Just be aware that transportation costs are also high. The average cost for a short tube journey is £2.80 ($4.29) and those who travel by car to the capital face congestion fees and eye-watering parking costs.
Not everything is expensive though, free education is a huge benefit for expats who relocate with a family. London has some of the best state schools in the country and there are many other options available if you can afford to pay fees, such as The American School in London or the Lycee Francais, school for French expats. The fees, on average at a private school will cost £12,000 ($18,364) for a day pupil (a student who doesn't board at the school).