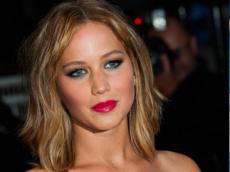 Move over Mila Kunis - Jennifer Lawrence has taken the crown of the "Sexiest Women in the World" list, according to FHM.
The men's mag released their annual list, with the Oscar winner - who they refer to as "so freaking cool" - taking the top spot, which was won last year by mom-to-be Mila (who placed sixth on this year's the list of 100 beauties).
British actress Michelle Keegan ("Coronation Street") came in second, Rihanna finished third and model Emily Ratajkowski and Kaley Cuoco rounded out the mag's top five spots, respectively.
PHOTOS: Jennifer Lawrence's Hottest Red Carpet Looks!
Other notable names on the list include: Beyonce (7), Scarlett Johansson (10), Emilia Clarke (11; she was recently dubbed 'Most Desirable' by AskMen, ironically knocking off Jennifer Lawrence), Katy Perry (12), Emma Stone (20), Taylor Swift (27), Zooey Deschanel (34), Jennifer Aniston (36), Kim Kardashian (38), Selena Gomez (56), Miley Cyrus (79) and Shakira (87).
Past queens of the "Sexiest Women in the World" list include: Megan Fox (2008), Jessica Alba (2007), Keira Knightley (2006), Britney Spears (2004), Halle Berry (2003) and Jennifer Lopez (2001 and 2000).

/Yahoo/