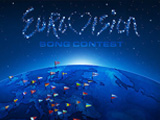 Group meeting, the European Broadcasting Union (EBU) and the Host Broadcaster of the 2012 Eurovision Song Contest, Ictimai TV, revealed the schedule for ticket sales for the upcoming contest.
Tickets for the two Semi-Finals and the Grand Final of the 2012 Eurovision Song Contest, to be held on 22nd, 24th and 26th May, are not expected to go on sale before the end of the year. Tickets will become available around the same time as hotel reservations start.
Most of Baku's hotel capacity in May 2012 has been blocked for the purpose of housing the thousands of Eurovision Song Contest guests. Various airlines are considering to offer additional flights to and from Baku around the time of the contest.
/Eurovision.TV/