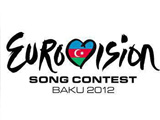 During the Reference Group meeting, the European Broadcasting Union (EBU) received an official letter from the Prime Minister of the Republic of Azerbaijan, providing safety and security guarantees, full commitment to a visa policy simplification for the thousands of foreign guests that will travel to Azerbaijan, Adil Karimov, Head of Azerbaijani delegation in Geneva, said.
In the letter, handed over by Host Broadcaster Ictimai TV, the Prime Minister also grants freedom of expression and assembly in accordance with the European Convention of Human Rights for all those who will visit the upcoming Eurovision Song Contest in May as delegates, crew, press and fans.
"The Azerbaijani government conceives the organisation of the Eurovision Song Contest as a great responsibility and is ready to take all necessary measures for that," Prime Minister Artur Rasi-zedeh stated. "Every citizen of Azerbaijan is proud that our country won the contest in 2011 and is honoured to host the next contest in Baku," he added in his writing.
During the meeting, the Executive Producer Adil Kerimli of Ictimai TV also presented the progress of the Host Broadcaster in a variety of areas. The EBU and the Reference Group concluded that Kerimli and his team are well on schedule with the organisation of Europe's favourite TV shows.
The 2012 Eurovision Song Contest will take place on the 22nd, 24th and 26th of May 2012.
/
Trend
/