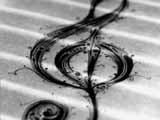 The 3rd International Uzeir Hajibeyli Music Festival kicked off at the Azerbaijan State Philharmonic Hall named after Muslim Magomayev in Baku on Sunday. The Festival is organized by the Heydar Aliyev Foundation and the Ministry of Culture and Tourism of Azerbaijan.
Making a keynote speech at the festival dedicated to the 20th anniversary of the restoration of the state independence of Azerbaijan, Azerbaijan`s Minister of Culture and Tourism Abulfas Garayev said Uzeir Hajibeyli is a divine gift to the Azerbaijani people. The Minister underlined that Uzeir Hajibeyli`s heritage is a valuable wealth not only for Azeri people, but also for the whole mankind.
"As time goes by, Uzeir`s works are beloved more and more by the peoples of the world", he emphasized. The minister emphasized the role of the Heydar Aliyev Foundation and its President, UNESCO and ISESCO Goodwill Ambassador Ms. Mehriban Aliyeva in popularization, research and development of the Azerbaijan culture.
The program of this year`s festival is very rich. Famous performers from Azerbaijan, Russia, UK, US, Austria, the Republic of Korea, Hungary, Germany and other countries are attending the festival.Buta Chamber Choir performed extracts from Uzeir Hajibeyli`s compositions, other Azeri and foreign composers. The Buta Chamber Choir`s soloists - People`s artist Alim Gasimov and honored artist Fargana Gasimova performed pieces from "Leyli and Majnun" opera by Uzeir Hajibeyli.
Buta Chamber Choir was founded in November, 2010 upon the initiative of the Azerbaijan Ministry of Culture and Tourism. The 3rd Uzeir Hajibeyli International Music Festival will wrap up September 30.
/AzerTAc/