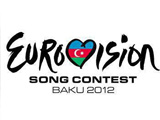 Construction of alternative venue to host the Eurovision Song Contest 2012 - "Baku Crystal Hall" arena at National Flag Square has been already started, Eurovision Song Contest official website reported.
The venue to be built by ALPINE Bau Deutschland AG will accommodate around 25,000 spectators.
ALPINE Bau Deutschland AG's project partners are gmp International GmbH, the Swiss companies Nüssli AG and Basler & Hofmann AG, as well as seele austria GmbH & Co. KG and SSF Ingenieure AG from Munich.
Company Nüssli AG, one of the partners of "Baku Crystal Hall" project, was responsible for construction of the Eurovision Song Contest 2011 stage.
Concerning the construction of modern sports venues, ALPINE has extensive experience which the company with operations worldwide has proved on a number of occasions.
These include three football stadiums for EURO 2012 in Poland, the Allianz Arena in Munich, the extension or reconstruction of three stadiums for EURO 2008 in Austria or the International Cricket Stadium in Dubai.
/
Trend
/