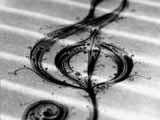 US-based Karabakh Foundation organized a concert program "Rhythms of Azerbaijan" at the historic Lincoln Theater in Washington DC.
Sponsored by Azercell, the two-hour free concert featured the classic percussion sounds of The Natig Rhythm Group and the innovative fusion jazz of The Rast Group, as well as Emil Afrasiyab. 800 people came to the Lincoln Theater to watch the concert.
This was one of the largest programs organized for the popularization of the Azerbaijani culture in the United States in the past few years. Director of the Karabakh Foundation Diana Kohen congratulated all Azerbaijanis on Nowruz Holiday and informed about the programs and events organized by the Foundation.
Azercell's Public Relations Manager Ulviyya Hasanzadeh spoke about her company and the social and cultural projects it sponsored. Member of the Karabakh Foundation's Board of Governors Adil Bagirov thanked Azercell, volunteers helping the Foundation, members of the Azerbaijani parliament visiting the United States to attend this event.
The Karabakh Foundation is a U.S. 501(c)(3) cultural charity foundation based in Washington, D.C., that seeks to increase awareness and understanding in the United States of the cultural heritage and traditions of the country of Azerbaijan, the Caucasus area, and the Karabakh region of Azerbaijan.
The Foundation serves as a dynamic facilitator and clearinghouse raising the public profile of Azerbaijan, its Karabakh region, and the Caucasus region in general. Main activities include preserving and disseminating cultural content via archival collecting, public programs, publications, exhibitions, speaking forums, international collaborations, scholarly exchange, artistic sponsorship, and related venues.
/APA/