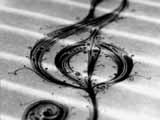 Moldovian musician Constantin Moscovici presented his album "Azerbaijan music anthology in Moldovan nai" in the representation of RIA Novosti in Moldova and Novosti-Moldova News agency, according to the Moldovan Azerbaijanis Congress.
Moldovan People's Artist, nai performer Constantin Moscovici told a press conference that the great project aimed to familiarize people with Moldovan music instrument nai in CIS countries appeared two years ago and representatives of the Moldovan Azerbaijanis Congress supported this idea.
About 14 compositions included to new album were performed in the concert in Moldova National Philharmonic after Sergei Lunchevichi on Mart 12.
He thanked the Moldovan Azerbaijanis Congress and its chief Vugar Novruzov for support.
"Azerbaijan music anthology in Moldovan nai" is a collection of unique music pieces and little masterpieces combined in single album. It is the beginning of the great culturological project in CIS, according to Constantin Moscovici.
Constantin Moscovici and Oleg Vilyuk performed on nai and violin at the end.
Moldovan musicians will give concerts in Azerbaijan, Turkey and other countries.
/AzerTAc/