Azerbaijani filmmakers have shot movies in the spirit of recent trends in the American underground films.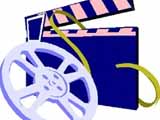 On April 26, the Union of Cinematographers of Azerbaijan hosted a presentation and public viewing of short films by young directors. Authors of the movies are graduates of the International School of Rustam Ibrahimbayov, who shot their films as part of the training program of the U.S. operator and director Thomas Burns.
Viewers will be presented three game arts and a documentary picture by directors Kamala Rzayeva, Nurlana Kazimova, Ali Hasanov, and Murad Muradov.
Tomas Burns is an American cameraman who once worked in Hollywood. At the moment he a brilliant representative of the American underground cinema.
/Trend Life/