From 11 to 21 May in Astara the fifth anniversary Children's Mugam Festival will be held.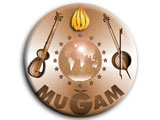 According to the Ministry of Culture and Tourism, the first stage of the contest will be held in towns and cultural centers of Azerbaijan on May 11 and the second - from 17 to 21 May in Astara.
Winner of the first place will receive a prize of 500 Manat, the second - 300, 3rd - 250, 4th - 200. There will be five merit awards of $ 150 AZN.
Chairman of the jury is a well known khanende Janalee Alekperov, and the jury will also include singers Sakina Ismayilova, Agaverdi Pashayev, Gyulyaz Mamedova, Gulustan Aliyeva.
/Day.Az/