A concert of 50 Cent will be held on April 11 in "Buta Palace".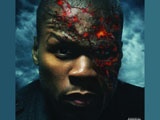 "The number of VIP tickets for the "Buta Palace" show are limited. They can be ordered by calling (050) 235 35 53", said the promoters of the concert the company Sky Group.
Other tickets of the concert of 50 Cent in Baku will cost 80 AZN.
As part of the tour, in support of their new album "Before I Self Destruct" the whole G-Unit team (Lloyd Banks, Tony Yayo, Dj Who Kidd) will perform, along with 50 Cent.
Organizers of the project "Korsika Lounge", promoter "Sky Group Entertainment", mid agent company "Mamedia".
/Day.Az/