According to Day.Az, the company «Sky Group Entertainment» received confirmation from the management of the artist 50 Cent in New York for a show on April 11 «Buta Palace».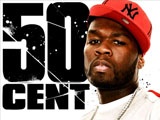 As part of the tour, in support of their new album "Before I Self Destruct" the whole G-Unit team (Lloyd Banks, Tony Yayo, Dj Who Kidd) will perform, along with 50 Cent.
Organizers of the project «Korsika Lounge», promoter «Sky Group Entertainment», mid agent company «Mamedia».
Day.Az Media Compay provides informational support to the project.
Today.Az