Robert Pattinson has admitted for the first time that he is dating his Twilight co-star Kristen Stewart, it has been reported.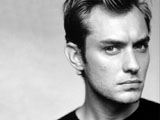 Pattinson, who attended the BAFTAs separately from Stewart on Sunday night, allegedly said that the pair pretend not to be a couple because their fans go so "crazy" over the rumours surrounding them.
At the post-event dinner, Pattinson told The Sun: "It is extremely difficult but we are together, yes. We can't arrive at the same time because of the fans. It goes crazy. This was supposed to be a public appearance as a couple but it's impossible.
"We are here together and it's a public event but it's not easy. We have to do all this stuff to avoid attention."
The couple were reportedly spotted leaving the Grosvenor House Hotel together at around midnight.
/Digital Spy/