By Azernews
Qabil Ashirov
Azerbaijan has undergone great economic transformation since the inception of its independence. Over the past 30 years, the GDP of the country has increased by 174 times, which is considered a miracle. Azerbaijan achieved this goal through endless reforms and cooperation with famous investment institutions. One of these institutions is the European Bank for Reconstruction and Development (EBRD). Azerbaijan became a member of the European Bank for Reconstruction and Development (EBRD, on September 25, 1992. The EBRD has implemented 177 projects in Azerbaijan, and investments in our country are worth €3.108 billion.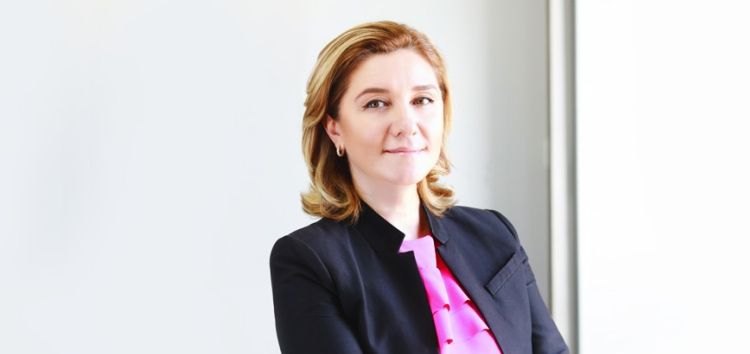 Nataly Mouravidze, the Head of the Baku Resident Office of the EBRD, who gave an interview to AZERNEWS about the activities of the EBRD in Azerbaijan and the issues of joint cooperation, first of all talked about the bank's activity in 30 years.
Q. Ms. Mouravidze, thank you for taking your valuable time to give us an interview. What can you say about Azerbaijani-EBRD cooperation in general?
A. The European Bank for Reconstruction and Development recently celebrated the 30th anniversary of its operations in Azerbaijan. Throughout this period, the Bank has been Azerbaijan's steadfast partners with a strong relationship with its public and private sectors. Throughout the common history, EBRD worked with Azerbaijan on the Southern Gas Corridor, where it invested hundreds of millions of euros in Shah Deniz II, TANAP, and TAP pipelines.
Q. As you know, Azerbaijan started a new initiative—a green energy project. The country aims to ensure 30 percent of its electricity comes from renewable sources and to export 4 GW of green energy to the European market by 2030. I would like to know if the bank cooperates with Azerbaijan in this initiative.
A. The EBRD is a climate finance leader in the region, and currently, the majority of the bank's investments go to the green economy. At the same time, we see that Azerbaijan also has a very ambitious decarbonization agenda underpinned by the country's pledges under the Paris Agreement. We see that at this critical juncture, Azerbaijan is ready to usher in a new wave of economic transition, this time a green and sustainable economic transition, and we are here to support the country.
We do this through a combination of investment, technical cooperation, and policy support. Recently, we co-financed the first utility-scale, privately owned wind power plant in the Absheron and Khizi districts. This follows our last year's investment in the first such solar power plant in Garadagh. Apart from power generation, we have been supporting Azerbaijan's energy efficiency; a recent example is the Ganja Street Lighting project through our flagship Green Cities program.
Q. Which sectors does the EBRD invest in, apart from the energy sector?
A. Apart from our common oil-gas and green agenda, we see that Azerbaijan's 2030 vision prioritises market-oriented reforms, business-friendly governance, and trade liberalisation. Our current country strategy (which, by the way, is due to be reviewed next year) prioritises these very tenets, focusing on helping Azerbaijan diversify its economy, supporting private sector competitiveness, and expanding access to finance for local businesses.
We have made wide-ranging investments in these directions. Last year, we made our first circular economy investment in Azerbaijan, boosting the recycling capacity of a secondary-led producer. We also made our first investment in Azerbaijan's TMT (Telecommunications, Media, and Technology) sector. Earlier, we provided a sizeable loan to a major food and beverage manufacturer to finance their new production lines.
On a more strategic scale, the development of the "Middle Corridor" is another common priority for Azerbaijan. We have financed logistical infrastructure here, while the Bank is supporting transport infrastructure projects in Georgia and Kazakhstan as well. As we speak, our team is engaged with a major shipping company to support them with the acquisition of vessels as part of their international expansion. We will keep you posted on the progress of this project.
Q. Does EBRD plan to invest in new projects?
A. As you can see from our joint record of accomplishments, one can be quite optimistic about our future cooperation, be it in green finance, sustainable infrastructure, digitalization, or the competitiveness of the private sector. Our next country strategy will consider all these tenets. What I can say with confidence today is that the diversification and greening of Azerbaijan's economy and our efforts to expand local businesses access to finance are set to remain our top priorities.
We are in close contact with Azerbaijan's public and private sectors. The government has requested to finance many strategically important projects for the country, and we are assessing them together on a case-by-case basis.
Similarly, we are talking with the private sector on some significant projects, but unfortunately, we cannot disclose any more details at this stage. But I, together with the EBRD Resident Office in Baku, will keep you posted on the new developments as soon as we can, so please stay tuned for more.