"Since the war is over, now Azerbaijan's economy will develop in a commercial direction. If we take into account that until today Azerbaijan devoted its resources to war preparations, that is why the indicator in the economy of Azerbaijan was low in the last decade. If there was no war, I am sure that the trade turnover would have reached at least 50-70 billion."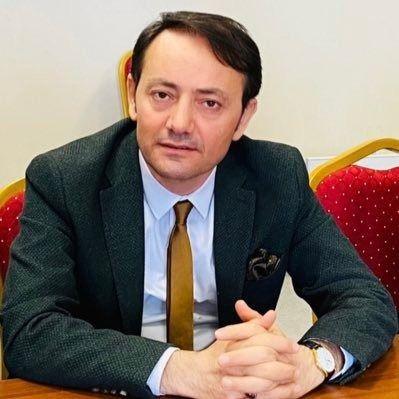 Turkish economist expert, Professor Jamal Zehir said these words in his comment to Azernews on the recent meeting of the heads of state in Nakhchivan. According to him, with the opening of the Zangazur corridor, Azerbaijan's trade turnover can reach 50 billion in a short time. Because according to the expert's analysis, 15 billion trade turnover is a very low figure for the two countries.
"Azerbaijan's greatest trade opening potential to the West will be presented through Turkiye. With serious purchases from Turkiye, Azerbaijan will slowly begin to grow even more than production. Currently, Azerbaijan has a great potential of personnel," the economist added.
Jamal Zehir noted that Garabagh, which has great natural resources, will be turned into an economic region in the future, as stated by the President of Azerbaijan, Ilham Aliyev. Because this region is considered favorable for industrialization.
"Azerbaijan will be a trade center for both the West and the East. Because China's 'One Belt, One Road' project has passed through Azerbaijan, but it will also pass through Turkiye. In a nutshell, Turkiye and Azerbaijan will be an important corridor, and both countries will get a lot of income from Trans-Logistics transit.
Also, other countries that are aware of this will be interested in making large investments. This is the reason why neighboring Russia, regardless of its power in the region, looks further relaxed. Also, due to the Russia-Ukraine war, European countries will want to benefit from this trade because Europe will not get along with Russia for many years."
Speaking about the memorandum signed on December 15, 2020, the economist said that according to the Igdir-Nakhchivan agreement, excess natural gas will be supplied directly from Turkiye to Nakhchivan, which simultaneously will reduce Nakhchivan's gas supply dependence on Iran under the previously signed swap agreement.
For many years, due to the events of 1920 and 1990, Azerbaijan could not invest in Nakhchivan, so Turkiye provided the first commercial support. However, although Turkish businessmen and companies tried to establish serious business in Nakhchivan, it was not enough. It is for this reason that the contract of the project signed 3 years ago has already been realized and construction has started. With this, natural gas lines will meet the energy needs of Nakhchivan. In another signed document, it was stated that a serious investment in green energy (1000 megawatts) will be obtained. However, since Nakhchivan does not have the capital potential to use energy, therefore it will be exported to Turkiye.
"We believe that this agreement will boost the economy of Nakhchivan and accelerate the commercial integration between Turkiye and Azerbaijan," Cemal Zehir opined.
In conclusion, the economist also spoke about the importance of the Zangazur corridor on a large scale. Which, along with Turkiye and Azerbaijan, many Western countries also want the opening of the corridor.
"I think that maybe other Turkish states will be added to the natural gas pipeline coming from Baku. Because only Azerbaijan's natural gas is not enough to meet Europe's needs. Therefore, the corridor is more likely to be a huge carrier of natural gas, energy, and oil. If other Turkish states join, it may be possible to form a large economic region by exporting energy to the main market," the expert concluded.