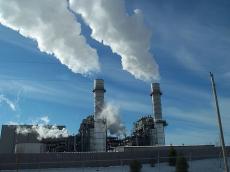 By Dalga Khatinoglu
Halving Iranian gas export to Turkey amid rising Ankara-Russia tensions happened, but unlikely due to political motivations.
Iran announced Dec.9 that it has boosted its gas flow to neighboring Turkey after a period of low supply.
Turkish media had reported earlier that Iran halved gas supply to Turkey to 15 million cubic meters.
There have been worries that over recent political tensions with Turkey, Iran might tend to lower the gas supply.
However, Dispatching Director of the National Iranian Gas Company Manouchehr Taheri said the boost came after a technical problem with the supply facilities was fixed.
He said two days earlier, the gas flow to Turkey fell to about half of the mentioned amount due to a problem with one of the compressors.
Iran has been saying it is in possession of documents that show Ankara having a hand in the looting of Syrian and Iraqi oil by the terrorist organization "Islamic State" (IS).
Turkey is in tough footing with another major energy supplier, namely Russia, further agitating worries as winter approaches. A couple of weeks ago Turkey downed a Russian fighter that was going to bomb IS positions.
Iran itself witnessed gas shortage in recent days despite the fact that the country's natural gas output has increased by 200 million cubic meters since 2013.
Dozen of cities in west and north-western regions faced gas outage, while according to Iranian media outlets, supplying gas to several industrial units, including cement firms and CNG plants stopped, due to increasing housing gas consumption by more than 4 times during last weeks.
Daily gas consumption by various sectors in Iran amounted for 645 million cubic meters in the 24 hours of Dec. 6.
That's while the country's total enriched and sweet gas production capacity is 740 mcm/d and 550 mcm/d respectively.
On the other than Mehr news agency reported that the ongoing problem however is not due to output shortage but because of delay in inaugurating a projected compressor stations.
It was already planed that the country's gas transmission capacity will increase by 80 million cubic meters per day this year through installing five compressor stations en route the transmission pipeline.
These gas compressor stations haven't become fully operational and as a result the country now is forced to send the surplus gas produced in southern regions in particular in South Pars Gas field for flaring, according to the Mehr report.
Gas consumption has witnessed an increase by 100 million cubic meters in daily basis in recent days due to cold season, Boujarzadeh, spokesman of the National Iranian Gas Company (NIGC) said.
Iran's average daily gas consumption in the current fiscal year (started on March 21) amounted to 456 million cubic meters, whereas the number was 431 million cubic meters for the last fiscal year, he said.
Most of Iran's gas output is consumed domestically, while most of liquid fuels that used to be consumed at industrial units and power plants are now available for export.