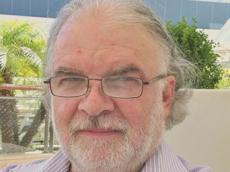 By Claude Salhani- Trend:
The international community has demonstrated an unevenness and lack of logic in applying sanctions against countries that remain defiant of U.N. directives.
The international community for example seems to have no trouble voting sanctions on Russia for its policy regarding Ukraine, yet turns a blind eye on other issues, such as Armenia's aggressive behavior in Nagorno-Karabakh, and its ignoring several UN resolutions.
In past four days, 13 Azerbaijani soldiers have been killed along the line of contact separating Armenian from Azerbaijani troops, although a ceasefire is supposedly in effect.
The two countries signed a ceasefire agreement in 1994. The co-chairs of the OSCE Minsk Group, Russia, France and the U.S. are currently holding peace negotiations, which for the moment are treading water. Hopefully a meeting scheduled at the end of this week between the presidents of the two south Caucasus countries will bring the peace talks back on track.
Armenia has not yet implemented any of the U.N. Security Council's four resolutions on the liberation of the Nagorno-Karabakh and the surrounding regions.
In essence the international community has little power when it comes to forcing countries into abiding by resolutions introduced by the United Nations. One of these soft powers is sanctions. But how effective and how convincing are sanctions?
Many are those in Azerbaijan who are asking why is the international community blind to Armenia's actions along the front lines. Why has the UN, U.S., EU, and the OSCE only issue "voicing concern" press releases?
Indeed, that is very nice to know there so many entities who remain concerned, however, these concerns, although much appreciated (thank you very much) are not going to resolve the conflict.
Claude Salhani is a political analyst and senior editor with Trend Agency.