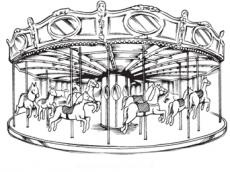 The Armenian reconnaissance and sabotage groups' attempts to attack the positions of the Azerbaijani Armed Forces, as well as frequent ceasefire violation recently testify to the fact that the Armenian government is deadlocked.
Seeing no recent socio-economic development in Armenia, Serzh Sargsyan's government wants to divert all attention to the contact line, Nagorono-Karabakh problem by committing provocations on the contact line between Azerbaijani and Armenian troops.
The socio-economic situation in the country is so deplorable that the biggest dream of Armenians is to leave Armenia.
Armenian public understands that the current Nagorno-Karabakh problem exacerbates the social situation in the country even further. Armenian society sees that the country will be isolated from the large projects being implemented in the region, the possibility of economic development as long as Azerbaijani lands are under occupation.
Another important fact, which is of serious concern to the Armenian community, is Azerbaijan's strengthening in the region, while Armenia is in a difficult situation. The recent military exercises of the Azerbaijani Armed Forces, where modern weapons were demonstrated, and the information that Azerbaijan purchased the most modern military equipment, frighten Armenia.
On the other hand, the processes happening in the world, promise nothing good for Armenia. Armenia's attempts to join the Customs Union, as well as the EU and a refusal of both organizations demonstrate once again that there is no need of Armenia as a state.
This situation forces Sargsyan's government to aggravate the situation on the frontline to distract the public from the existing problems. The reconnaissance and sabotage groups' actions show that Armenia wants to attract the world's attention as if saying "we are also here, we have weapons, we are capable of something".
But all these efforts will not save Serzh Sargsyan's government. It is impossible to restore the economy, public confidence, lost credibility on the world stage by the ceasefire violation. Armenian population must overcome deep social crisis. It is possible to do this by returning the occupied Azerbaijani lands.
Trend news agency commentator Elchin Mehdiyev