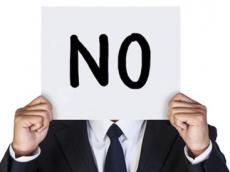 By AzerNews
The Armenian government's recent measures aimed at improving business environment in the country have turned out to be fruitless.
Despite the measures adopted by Armenian government, European companies still refuse to invest in the country or cooperate with Armenian companies.
State Revenue Committee and the Judicial Acts Compulsory Enforcement Service recently sequestrated the funds of the sewing production enterprise Bazum operating in Vanadzor city. They said the company didn't fulfill its credit obligations.
"Now the company which was cooperating with famous European brands cannot operate freely. The company recently prepared the order of Italian company Paul & Shark, but the truck with the goods could not leave the customs point within 10 days," local media reported.
The agreement between the sides say that if the order is fulfilled with quality and on time the Italian company would conclude a treaty with Bazum enterprise for 2-3 years.
"Now the Italian company has refused to conclude the agreement with us," Director of Bazum enterprise Yuri Mikaelyan told local media.
He went on to say that the company has appealed to the president, prime minister and other officials to release the car, but there has been no reply so far.
"The government has the final say in such issues but seemingly, it only serves the interests of some special entrepreneurs," Mikaelyan urged.
He said that the government does not support local enterprises. "We asked several time the government to support us but nothing has happened so far," he noted.
Armenia's business and investment climate keeps deteriorating. Recently, the world's seventh-largest pharmaceutical company, AstraZeneca, which had been operating in Armenia over the last several years, closed down its representative office.
The unfavorable business environment in Armenia has forced almost 8,000 companies to suspend their operations over the past year.