$200 million cost loan agreement on financing the reconstruction of Alat-Astara part of Baku-Astara highway and on repairs of Baku-Shamakhi road has today been signed between Azerbaijani government and The World Bank (WB).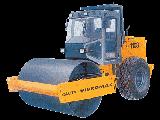 Signatory is Ziya Mammadov, The Transport Minister, from Azeri side and Ms. Donna Dowset Koirolo, The World Bank South Caucasus Country Director, who is on Baku visit on May, 15-20 from creditor's side, APA informs.
This decision on financing these projects was made on January 17, 2006. The project realization should have been finished before March, 2011. Being financed by International Bank for Reconstruction and Development (IBRD-WB Group member), loan finances will be given for 20 years with 8 privileged early years.
The project has two components. So it aims to rehabilitate the Alat-Masalli part of Baku-Astara highway and to reconstruct both Baku-Shamakhi road and their "exit-roads" with $259 million. This component is composed of repair-work of ways and their "exit roads" as well as consulting services on analyzing alternative ways about Alat-Astara road, technical projecting, influence on environment and social impacts as well as control over entire work. Azerbaijani side will exclusively take expenditures on itself for buying land area required for Alat-Astara road rehabilitation (about 800 hectares) and on evacuation of population. Reconstruction subcomponents are as below:
-Providing improvement of Alat-Astara road 75-80 km. part on a new stub end as well as spreading 2-stripe road out to 4-stripe road;
-Reconstruction of Baku-Shamakhi highway (with 124 km. length) that is mostly used west to Baku on an existing stub end as well as improvement of exit-roads with 120 km. length and crossing Baku-Shamakhi highway. These roads will be reconstructed with the aim of increasing opportunities for neighboring countries to exit to main roads.
The second component of the project includes institutional strengthening of The Transport Ministry and Road Transport Service Department together as well as technical assistance for increasing Department's potential over road exploitation and project implementation, trainings and purchase of equipments for $5,375 million. Moreover, this component also contains making specialized consulting researches, trainings and purchase of road exploitation equipments.