Health Ministry Innovation and Supply Center have revealed drugs being kept in illegal condition, not having license.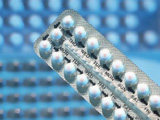 According to APA, about 350 drug stores have been reviewed in this way. 16 of them have been closed due to not being in good condition and for illegal activity. Those drug stores are in the territories of Nizami, Narimanov, Khatai, Sabayel regions. Reviewing 35 licensed drug stores in Nizami, Narimanov, Khatai and Sabayel regions, taking into consideration those drugs to be not up-to-date level, the center gave them necessary orders and instructions.
Repair works have been conducted in the drug stores, necessary condition was provided for activity. Raids have also been conducted in other cities and regions of the republic through selection way. So far about 50 drug stores in Lenkeran, Masalli, Astara, Guba, Devechi, Khachmaz, Barda, Aghjabedi, Zerdab and Ganja, have been closed for their illegal activities and not being in good condition.
Condition for chemists has been provided in about 70 licensed drug stores. In general, so far, about 45 drug stores have obtained licenses, 31 of those are the drug stores acted illegally before, and 14 are new ones.