Representative of Iraqi Turkmens: Azerbaijan has very distinct place in the hearts of Iraqi Turkmens
31 October 2011 [19:16] - TODAY.AZ
APA's interview with representative of Iraq-based Kerkuk News Agency Ersan Sarikahya.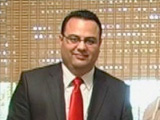 What is current state of Kerkuk Turkmens in Iraq?

We couldn't bring the problems we faced in 85 years and during Saddam's tyranny to the notice of anyone in the world, because we faced with media embargo too. We lost many people because of media embargo. Their only guilt was that they were Turks.

Azerbaijan has very distinct place in the hearts of Iraqi Turkmens because we speak in same language, carry same culture. It can not be accidentally. We moved to those lands one time, but we didn't hurt anyone. We brought only culture to those lands. We were not against any ethnic group. In return for it, other ethnic groups were against us.

What is the level of relations of Kerkuk News Agency with Azerbaijani media?

We signed a deal with the Public Television and Radio Broadcasting Company. But we would like to work with other TV channels and media organizations too. We must have the right of expression here.

Which problems do the Kerkuk Turkmens have most of all?

I will describe the situation after Saddam Hussein. At present we have school problems. We can send our children, students to good schools, though according to the ethnic division of Iraqi population, we are third. We must have to open own schools, university, get education in our native language. But we don't have these opportunities. The state doesn't help us necessarily, because we didn't take a side there, we take neutral position in the domestic struggle. Being a Turkic nation, we support only peace. There are 10 MPs from our nation in Iraqi parliament. But one tries to press them behind closed doors, their votes are not enough. Despite the activity of our MPs, the situation is still uninspired. The question is, we can't deliver our voice to the world. Despite being a third ethnic group, they don't hear us, because the foreign press doesn't work with us.

The various figures are sounded on the number of Iraqi Turkmen, what is the real number?

Some try to show that we are several thousands. But by the official figures of 1957, the community which's number is 1 mln, must be doubled up to now, thus, it must be 2 mln. How we can be several thousands, the real figure is more than 3 mln.


/

APA

/

Views: 3163
Connect with us. Get latest news and updates.