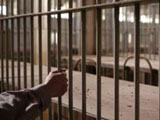 Three activists of Azerbaijani human rights movement in Iran were released from jail.
Azerbaijani poetess and women rights defender Faranak Farid was released. She was detained during the Urmia Lake rally in Tabriz on September 3 and accused of cooperation with group enkindling the ethnic strife.
The court changed the decision on pretrial detention of Tabriz resident Masud Bayrami and Khoy resident Shirzad Hajiulu. The above-mentioned Azerbaijanis were set free on bail. Bayrami was set free on bail in amount of USD 30000, Hajiulu – USD 10000.
The report also says that Bayrami was detained on a charge of distributing the leaflets calling to the protest action against the government's indifferent attitude to the drying up of Urmia Lake, Hajiulu - on charge of sounding slogans during the funeral of Ibrahim Jafarzadeh and his family members.
/
APA
/