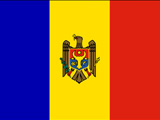 Azerbaijan-origin Russian writer and blogger Edward Baguirov detained in Moldova faced charges with organizing unrests in Moldova in April, 2009, the Russian newspapers reported.
He is expected to be sentenced to 4-8 years of imprisonment. According to the claims, Baguirov made calls via social networks for overthrowing Moldovan government. Baguirov's lawyer said he was detained illegally and demanded the court to release him immediately.
Edward Baguirov said he was under pressure to give testimony against the local oppositionists. Russian Foreign Ministry expressed concern over the Baguirov's state and demanded his immediate release. Edward Baguirov is a member of All-Russia Azerbaijanis Congress and Azerbaijani Writers Union. He is an author of well-known works, including the novel "Gastarbeiter", which is about a young guest worker in Moscow.
/
APA
/