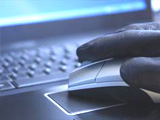 The website of the Karabakh Foundation at
www.karabakhfoundation.org
  has been hacked by Armenian hackers.
The website of the Foundation was completely destroyed as a result of DDOS attack.
Preliminary investigation revealed that the hacker attack has been committed from Armenia. The website was restored in short. Technical equipment department of Foundation has reinforced security due to next possible hacker attack. The Karabakh Foundation has been target of criticism in Armenian media as of late.
Karabakh Foundation is a 501(c)3 charitable, non-governmental organization in Washington DC dealing with the history, culture, arts and music of the Karabakh region of Azerbaijan, implements public programs, forums and exchange programs.
/AzerTAc/