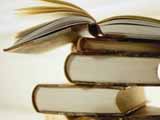 The Washington DC-based Karabakh Foundation is going to present yet another new book - a sheet music book containing Azerbaijani composers with introductory material by well known figures in the music history world.
The book will feature popular composers, mostly, from the last century, extracts from their lives, images, passages about their music and career and much more.
The book is going to be the next in the series of books that the foundation has recently published.
/
APA
/