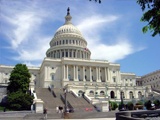 As a result of an intensive annual action campaign by the US Azeris Network (USAN), a Texas legislator, Representative Scott Hochberg, took a historic step, introduced and passed the first-ever resolution about Azerbaijani-Americans, the HR 220, in the Texas House of Representatives (Parliament). Being a Houston, Texas native, Mr. Hochberg specifically recognized all the Azerbaijani-Americans of the great State of Texas and particularly all the Houston residents of Azerbaijani descent and their organizations, such as the Houston-Baku Sister City Association.
In a letter to USAN Board Director Dr. Nigar Gasimova, Rep. Hochberg remarked: "As a result of your email, I have drafted and filed a resolution honoring Azerbaijani-Americans in Texas."
The resolution, HR 220, was passed by the Texas House of Representatives on February 25, 2011.
The resolution says "Houston is home to a growing number of Azerbaijani Americans who are making important contributions to the Lone Star State."
"Under the leadership of the Houston-Baku Sister City Association, local Azerbaijani are working to educate area residents about the history and traditions of their native country. These Texans are also contributing to the Bayou City`s economy, and a number are sharing their knowledge and skills with area environmental experts to strengthen the energy industry."
According to the document "Azerbaijani Americans are helping to enrich the vibrant mosaic of peoples and cultures that make up our state and nation, and it is indeed fitting that tribute be paid to this proud and patriotic group".
"That the House of Representatives of the 82nd Texas Legislature hereby honor the Azerbaijani residents of Houston and extend to them sincere best wishes for continued success in all of their endeavors."
The resolution HR 220 is a vivid example of how beneficial the US Azeris Network (USAN), the first and largest national grassroots advocacy organization, can be for all local and regional organizations and communities, how it can assist and help the greater community in raising its profile and interaction with elected officials. We invite greater activism from Azerbaijani-Americans through USAN to increase the number of records our community sets and achieves.
Rep. Scott Hochberg has represented southwest Houston in the Texas House of Representatives since 1993.
Mr. Hochberg serves as vice-chair of the House Committee on Public Education, and as chair of the Education Subcommittee of the House Committee on Appropriations. He also serves on the special Joint Select Committee School Finance Weights, Allotments & Adjustments.
In 2007, Mr. Hochberg was again recognized as one of the Texas' "Ten Best Legislators" by Texas Monthly magazine. He was named 2007 Legislative Hero by the Texas Freedom Network, and honored by Children at Risk for his work on children`s issues.
The entire Board of Directors of USAN is expressing its profound gratitude to Rep. Hochberg and Texas State House of Representatives for passing this historic resolution.
/AzerTAc/