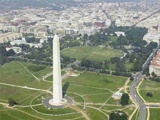 Heads of Azerbaijani community organizations came together for discussions initiated by the Azerbaijan`s embassy in US to debate results of 2010 and action plan for 2011.
The diaspora activists discussed the political forces balance following congressional elections in November last year, new composition of House of Representatives chaired by Republican speaker.
Speaking to the meeting, Azeri ambassador Yashar Aliyev told of Azerbaijan`s foreign policy accomplishments in 2010. He noted US and Azerbaijani Presidents discussed various issues in an open dialogue.
The Azerbaijan visits of US Secretary of State Hillary Clinton and Defense Minister Robert Gates and other US officials showed that US-Azerbaijan relations are based on mutual respect. He underlined the role of Azerbaijanis living in US in strengthening bilateral relations.
Aliyev called on Azerbaijanis to be more active in protecting country`s interests and educating Americans on the Nagorno-Karabakh conflict.
/AzerTAc/