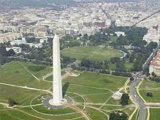 US Azeri and Turkish Diasporas are pulling out all the stops to convince US lawmakers not to proceed with a possible vote on the "Armenian Genocide" Resolution (H.Res.252) in a House vote tentatively scheduled for Tuesday, at the last "lame-duck" session of the Congress, APA's Washington DC correspondent reports.
The Diasporas sent a letter to President Barack Obama, as well as Senate and House of Representatives on Monday asking to prevent a possible House vote on a resolution. US State Department has declared that they are closely working with Congress in terms of failure of such kind of documents' passage.
Meanwhile, Armenian American and "pro-genocide" activists across the United States continue to mobilize in support of a vote on the resolution.
Last week the California-based Armenian Youth Federation launched a public defamation campaign against the Los Angeles Lakers star Kobe Bryant for his contract to promote the Turkish Airlines. The Armenian pressure group is demanding Bryant to reject the deal or to accept its one-sided interpretation so-called "Armenian genocide".
In their letter to President Obama, Azerbaijani-American Council members are reminding that the actions of Armenian-American groups come amidst an investigation over a $163 million Medicare scam, the largest fraud in the history of US health care system, by an Armenian-American crime ring with connections to Armenian government officials. In addition, the US diplomatic cables published last week by the site Wikileaks uncovered the fact of Armenia's shipment of weapons to Iran in 2008. According to the information from the US embassy in Armenia, the shipment to Iran, made not without the knowledge of Armenian President Sargsian, ended up in the hands of Shiite militia in Iraq.
"We join all Turkic-Americans to express my strong disapproval of the actions of Armenian-American groups and strongly believe that instead of racist attacks against the favorite basketball star or attempts to legislate controversial history in the US Congress, Armenian-American groups could better expend their efforts to address serious issues arising in their community," it says.
/APA/