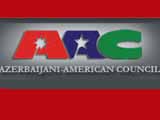 Last week, Armenian Youth Federation (AYF) launched a public defamation campaign against the NBA Los Angeles Lakers superstar Kobe Bryant for his contract to promote Turkish Airlines, it says in a petition started by Azerbaijani-American Council targeting U.S. president, Senate and House of Representatives, according to Change.org.
The petition says that limited ethnic agenda of these Armenian-American groups is sought to spoil U.S. relations with Turkey, a crucial NATO ally, to damage Turkish business interests, and to derail the Turkish-Armenian rapprochement initiated in 2008.
"The reconciliation, conducted in parallel with negotiations to resolve the long-standing Armenian-Azerbaijani Nagorno-Karabakh conflict, may open way to lasting security and peace in the South Caucasus, a vital region for U.S. interests," the AAC petition reads.
"It is also noteworthy that the actions of Armenian-American groups come amidst an investigation over a $163 million Medicare scam, the largest fraud in the history of U.S. health care system, by an Armenian-American crime ring with connections to Armenian government officials."
"In addition, the U.S. diplomatic cables published last week by the whistle-blowing site Wikileaks uncovered the fact of Armenia's shipment of weapons to Iran in 2008. According to the information from the U.S. embassy in Armenia, the shipment to Iran, made not without the knowledge of Armenian President Sargsyan, ended up in the hands of Shiite militia in Iraq. At least one U.S. serviceman was identified to have been killed by an Armenian-shipped RPG in Iraq in the spring of 2008," the petition says.
The petition also condemned actions of the Armenian-American groups adding that instead of racist attacks against the basketball star, the Armenian-American group could make efforts to address serious issues in their own community.
/1news.az/