The European Azerbaijan Society (TEAS) opened its Brussels office at an event attended by Ambassadors, MEPs, Commissioners, Diplomats and civil society representatives, TEAS said.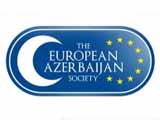 After stating the basic facts regarding the continuing Armenian occupation of Nagorno-Karabakh and the seven adjacent territories, Tale Heydarov, Chairman & Founder, TEAS, opened the evening, outlining the reasons behind the move: "In order to be a catalyst for change, to promote the return of the occupied Azerbaijani territories, including those in Nagorno-Karabakh, in accordance with international law, and to highlight the numerous investment opportunities in Azerbaijan, TEAS needs to be at the heart of Europe. It must speak to European Parliamentarians and stakeholders from all countries to foster bilateral trade between the EU and Azerbaijan. It is imperative for TEAS to tell the truth and garner their support to place pressure on Armenia to end its illegal incursion. The EU is developing a coherent, consistent foreign policy and has created an External Action Service. We hope that, with Baroness Ashton's guidance, additional impetus towards EU involvement in achieving regional peace and stability will be forthcoming."
The event continued with a speech from Professor György Schöpflin, MEP, member of the European People's Party and the European Parliament's Committee on Foreign Affairs. As a Hungarian, he commented that he could empathise with the dilemma of Azerbaijan, as before 1989, all Eastern countries were subsumed by the Soviet Union, being virtually unknown in the west.
Schöpflin explained: "It is important for Azerbaijan to make itself relevant to the entirety of Europe. The country has taken its first steps here in Brussels, thereby making its presence known. The move demonstrates that Azerbaijan is becoming part of the European family, and that the peripheries of Europe are coming closer to the centre."
He was followed by Professor Vytautas Landsbergis, MEP, Vice-Chair to the Delegation to the EU–Armenia, EU–Azerbaijan and EU–Georgia Parliamentary Co-operation Committees, member of the Delegation to the Euronest Parliamentary Assembly and Lithuanian Head of State from 1990–92. With his formidable understanding of the region, he tackled the Nagorno-Karabakh situation head-on: "Coming closer to the EU is the only way for Azerbaijan to progress and develop in peace. The greatest victory of Azerbaijan will be peace."
After commenting on the role of youth and women in creating understanding between post-Soviet countries, Landsbergis reiterated Schöpflin's view regarding enhancement of the nation's relevance: "Azerbaijan needs Europe, and Europe needs Azerbaijan."
Entertainment was provided by Nezrin, the talented Brussels-based Azerbaijani concert pianist and singer. Attendees were also able to experience the photographic exhibition Azerbaijan – Land of Fire, showcasing the range of architecture, culture, landscapes and natural phenomena to be found in the country. TEAS Brussels is headed by Eliza Pieter, Senior Public Affairs Officer.
/APA/